FACEBOOK

INSTAGRAM
---
Konica Hexar RF kit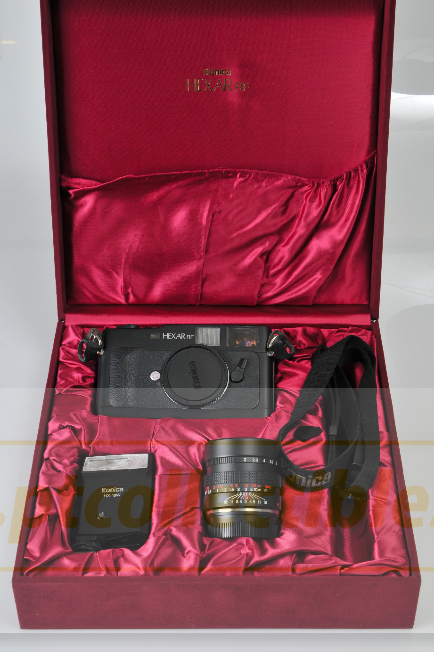 Serial Number: 1442653 + 3215748 + 0041124
Rating:

- mooie set om naast een Leica te gebruiken, diafragma voorkeuze, ingebouwde motor, Leica M vatting, sluitertijden zichtbaar in de zoeker en een 50 Hexanon M objectief dat niet moet onderdoen voor de Leica Summicron volgens verschillende bronnen. flitsertje HX 18 maakt het setje compleet. in originele doos.
- nice set to use next to a Leica, aperture priority, built- in motor, Leica M mount, shutter speed is visible in the viewfinder and there is a 50 Hexanon M lens that is as good as the Summicron 50 according to several sources. a small flash HX 18 makes the set complete. boxed.
Dit artikel is verkocht, maar we hebben nog gelijkaardige toestellen op voorraad of binnenkort beschikbaar.
Klik op "Ask us" voor een vrijblijvende informatie aanvraag.

This item has been sold, but we have similar objects on stock or available soon.
Click "Ask us" to send us your request without any purchase obligation.