FACEBOOK

INSTAGRAM
---
NIKON 105/2.8 AF D micro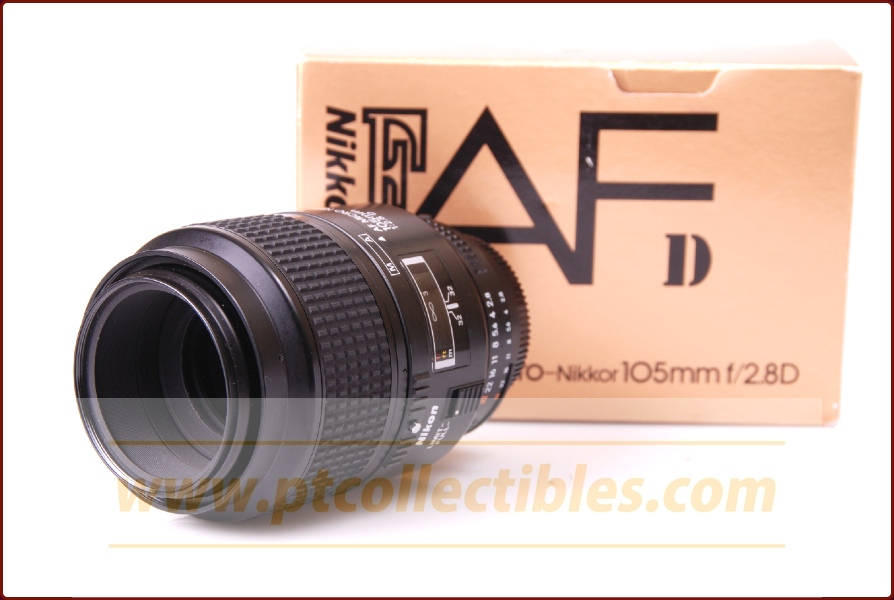 Serial Number: 3492251
Rating: A-

- Zowel macro als portretlens. Gaat tot op 1:1, mooie kleurweergave en haarscherp. met originele verpakking.
Dit artikel is verkocht, maar we hebben nog gelijkaardige toestellen op voorraad of binnenkort beschikbaar.
Klik op "Ask us" voor een vrijblijvende informatie aanvraag.

This item has been sold, but we have similar objects on stock or available soon.
Click "Ask us" to send us your request without any purchase obligation.