FACEBOOK

INSTAGRAM
---
Rolleiflex 2.8 GX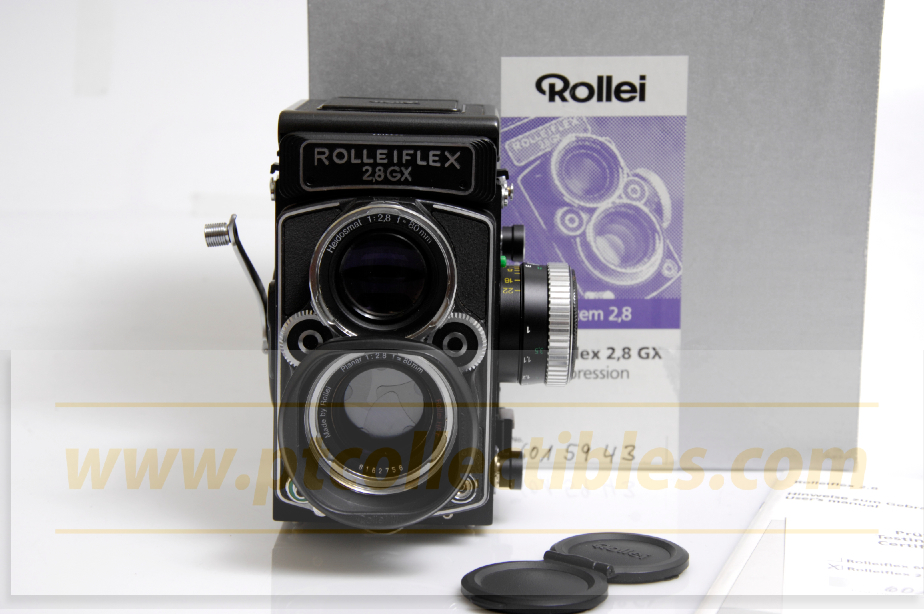 Serial Number: 6015943
Rating: A-

als nieuwe limited edition, met doos en papieren en rubberen zonnekap. mijn persoonlijke favoriet van de GX serie met de mooie grijze bekleding, ook de recentere versie met verbeterde lichtmeter en objectief.
like new limited edition with box and papers, also the hood is included. my personal favorite from the GX series with the beautiful grey leather, it's also a recent model with the improved lens and meter!
Dit artikel is verkocht, maar we hebben nog gelijkaardige toestellen op voorraad of binnenkort beschikbaar.
Klik op "Ask us" voor een vrijblijvende informatie aanvraag.

This item has been sold, but we have similar objects on stock or available soon.
Click "Ask us" to send us your request without any purchase obligation.