FACEBOOK

INSTAGRAM
---
Bronica RF 645 complete set!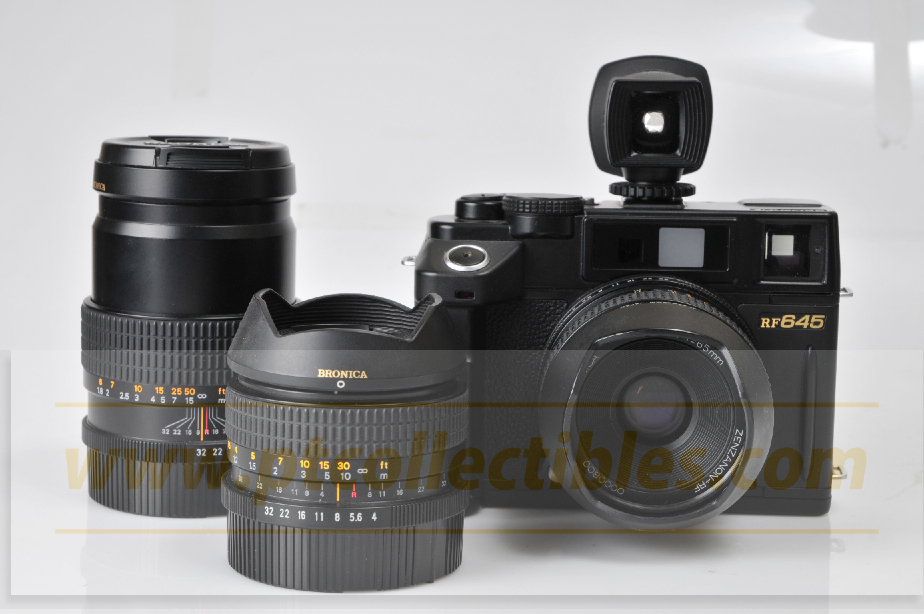 Serial Number: B: 0001537 / 45: 0000766 / 65: 0000800 / 135: 0001Rating:

- mijn persoonlijk favoriete systeem, een 6x4,5 super compacte camera met de kwaliteit van een Leica M7, zeer zelden compleet te vinden, de set is met 45/ 4,5 groothoek met optische zoeker, 65/ 4,0 standaardobjectief en de uiterst zeldzame 135/ 4,5 tele/ portretobjectief, modern systeem met A en P stand, ook TTL flitsen etc.. opmerking! de body heeft een klein barstje in de bovenkap, doet echter geen afbraak aan de werking, die is 100 %.
- my personal favorite system, a 6x4,5 super compact camera with the quality of a Leica M7, very rare to find as a complete set, a 45/ 4,0 wide- angle with optical viewfinder, 65/ 4,0 standard lens and a extremely rare 135/ 4,5 tele/ portrait lens, modern system with A and P mod, also TTL flash system..... please note! the body has a small crack in the top cover, however the camera works 100 %.
Dit artikel is verkocht, maar we hebben nog gelijkaardige toestellen op voorraad of binnenkort beschikbaar.
Klik op "Ask us" voor een vrijblijvende informatie aanvraag.

This item has been sold, but we have similar objects on stock or available soon.
Click "Ask us" to send us your request without any purchase obligation.